The Book of Crystallography
An lattice, and its Fourier Transform: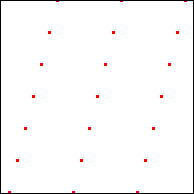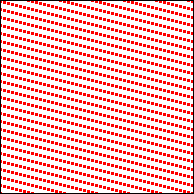 The grid points (delta functions) are exaggerated for clarity. Note that the Fourier transform of a grid is a grid with reciprocal directions and spacings. This is the origin of the reciprocal lattice.
A crystal, and its Fourier Transform: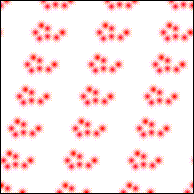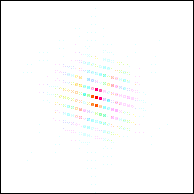 Finally, we build up a crystal by convoluting the molecule with the grid. The result is a crystal structure. The Fourier transform of the crystal is thus the product of the molecular transform and the reciprocal lattice. This is the diffraction pattern.
---

More Fourier transforms. Back to the index.