Exhibitors At FBLD 2010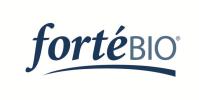 ForteBio markets a novel, label-free, 96 or 384-well format detection platform that includes instrument hardware, biosensors and data analysis software to measure affinity, kinetics, and concentration in crude or purified samples. This real-time dip and read method allows greater throughput and cost-effectiveness in many applications compared to existing methods such as SPR, ELISA and HPLC.



Chemical Computing Group Inc. is a leading supplier of software solutions for Life Sciences. CCG's drug discovery software platform is the Molecular Operating Environment (MOE) that integrates visualization, molecular modeling simulations and methodology development in one package. CCG's informatics platform is PSILO which is used for macromolecular structure registration, version control and web-based searching. CCG's products and services are used by biologists, medicinal chemists and computational chemists in pharmaceutical/biotechnology companies, government organizations, and universities throughout the world. CCG is headquartered in Montreal, Canada.


BioSolveIT GmbH, the custom scientific software development company for virtual screening and lead discovery offers tools, services, and research collaborations. With a stellar scientific advisory board and founders from academia who intensely collaborate with pharma, BioSolveIT catalyzes products off of university research successes with proven pharmaceutical industry application. BioSolveIT provides world-renowned software products within the areas of ligand and structure-based drug design and is the pioneer of computational fragment-based ligand design. BioSolveIT innovate break-throughs in drug discovery by supplying smooth, user-centered designed tools bringing different researchers together for efficient multidisciplinary drug design.



ZoBio is developing innovative methods using Nuclear Magnetic Resonance to screen compound libraries for binding to a broad range of pharmacological targets. Our aim is to be capable of rapidly generating high affinity, high specificity lead compounds with optimal drug-like properties for targets with great pharmacological value but for which developing drugs using presently available technologies would be difficult or impossible.



Maybridge Screening and Fragment Collections: Your keys to success in drug discovery.


Founded in 1990, Schrödinger is widely recognized as a scientific and technological leader in developing state-of-the-art chemical simulation software for use in pharmaceutical and biotechnology research. The company's products range from general molecular modeling programs to a full-featured suite of drug design software that uses both ligand- and structure-based methods.


Accelrys is a Scientific Informatics software and services company for life sciences, chemical and materials R&D. We enable our customers to both accelerate their research process to more rapidly discover new therapeutics, materials and compounds; and to introduce new efficiencies into the process that drive lower costs.


Confidence that comes with the right interactions. Label-free analysis using Biacore™ and MicroCal™ systems provides comprehensive characterization of biomolecular interactions and biomolecule stability. The information-rich data enables key insights into the biological processes and molecular binding mechanisms crucial to your research. Equipped with the right information, you can make speedy, smart decisions with confidence.


Shamrock Structures LLC is a small, privately owned structural biology service provider to the pharmaceutical and biotechnology industries with seven years of operational experience in the field. We specialize in synchrotron X-ray data collection services and have a resource network spread throughout the world to achieve this goal on a true, 12-month availability schedule. In the past three years we have ramped up our capability and staffing to provide full gene to structure services in a Modular paradigm that is unique to Shamrock: it offers flexibility and cost savings to our customers. Recently, we have further combined our strengths in these complimentary areas to provide an unparalleled ability to serve the fragment to structure needs of the pharmaceutical industry. We are small but focused on efficiency, state-of-the-art technology and expertise, and industry leading customer service. We truly have "X-ray vision".


Corning Life Sciences
Corning uses its unique expertise in the combined fields of optics, materials science, surfaces, and biology, we provide a full range of innovative solutions that improve productivity and enable breakthrough discoveries.
The Corning® Epic® System is a high-throughput label-free screening platform based on optical biosensor technology. The system combines proven label-free technology with the benefits of high-throughput screening for real-time biochemical and cell-based analysis. The fully integreatable Epic reader and disposable SBS-standard 1536-well microplates enable throughputs up to 150,000 compounds in 8 hours. Our unique data analysis software grants unprecidented control over data collection and analysis – well by well and up to 12μm at a time.
Key applications of the label-free Epic System include: fragment screening, aggregation, epigenetics, antibodies, kinases, protein/protein, protein/small molecule, pathway analysis, GPCRs, ion channels, chemotaxis, and viral detection.

PharmaDiagnostics' SoPRano™ technology enables label-free, homogeneous high through-put screening on a standard plate-reader.
Based on Localised Surface Plasmon Resonance (LSPR), a variant of the proven SPR technology, SoPRano™ assays use solutions of specifically derivatized gold nanoparticles that exhibit a specific and quantifiable absorbance change when a ligand interacts with a surface coupled protein. This enables sensitive, robust and reproducible high-throughput screening assays to be easily developed and run on standard laboratory equipment, delivering high quality interaction affinities.
SoPRano™ has diverse applications in both protein and small molecule screening, including receptor-ligand binding, enzymatic reactions and ADME. The technology is well suited to fragment screening with excellent sensitivity for low Mwt molecules.
SoPRano™ technology is available for assay development and high-throughput screening applications both as easy to use kits for in-house use and through customized services. Kits and services are also available for a range of ADME and physico-chemical properties.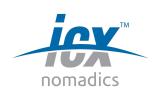 ICx Nomadics is a provider of Label-Free Surface Plasmon Resonance instruments, sensors and chemistries. The SensiQ product line provides the highest value to researchers in the field of biomolecular interaction analysis. The automated SensiQ Pioneer provides an outstanding level of performance for fragment screening applications at an affordable price.

Agilent Technologies (formerly Varian, Inc. and Oxford Diffraction) is one of the world's leading suppliers of research NMR and X-ray crystallography for structural analysis. For crystalline compounds, X-ray crystallography is the most powerful technique available for structural analysis. Nuclear magnetic resonance (NMR) provides complementary structural information for compounds in the solid and liquid state. We now offer customers more powerful solutions through complementary information-rich techniques to include X-ray crystallography, nuclear magnetic resonance (NMR) spectroscopy and liquid chromatography-mass spectrometry (LC-MS). Agilent manufactures and distributes a complete line of instrumentation serving customers in clinical, analytical, biotech, environmental, pharmaceutical, and other laboratory markets who demand the best in quality, performance, and serviceability in the instruments they purchase.


Key Organics – a global leader with 24 years of proven expertise and competence; supplying high quality Bionet products/KOCAS chemistry services for pharmaceutical, agrochemical and biotechnology industries.
BIONET PRODUCTS:
Fragment Ro3Library over 6953 diverse fragments for FBDD, (3529 unique to the Bionet Collection)
Assay standards over 350 diverse natural products, APIs, peptides & metabolites, (available mg) for screening research purposes
Screening collection over 42,690 novel screening compounds
Intermediates more than 6820 innovative, drug-like intermediates
Agrimediates™ 347 compounds targeted for the agrochemistry market
Core Scaffolds 336 compounds with ≥3 areas of diversity for library synthesis
KOCAS SERVICES:
Custom / FTE Contract chemistry
Library design, development and synthesis
For more information please contact Elizabeth Jones - Head of Business Development
elizabethj@keyorganics.net T: +44(0)1840 212137


Emerald BioStructures is an integrated gene-to-structure provider of innovative and customized drug discovery solutions to pharmaceutical companies, biotechnology companies, academic institutions and government facilities. We operate a high capacity, efficient X-ray crystallography / NMR platform that is leveraged for fragment-based lead discovery (FBLD), using our Fragments of Life™ library or client libraries. Access to Emerald expertise and technology enables our clients to integrate biology and chemistry for structure based drug design (SBDD). Emerald has over 12 years of collaborative research in which we have solved many difficult protein structures from multi-component complexes to membrane proteins. We also have a collection of over 185 previously crystallized targets in our Crystal Ready™ collection, making cost effective co-crystal ligand-bound target solutions available to our clients with short turn-around times.


NASTRX was founded in 2004 with visions to serve the demanding field of structural biology for pharmaceutical and biotechnology companies. We are focused on providing integrated services in structural proteomics. Current services include synchrotron X–ray diffraction data collection with real-time data analysis, 3-D structure determination for existing target-complex projects for lead optimization and fragment-based lead discovery and de novo protein structure services. We specialize in innovative and customized solutions for our clients needs with a highly experienced team.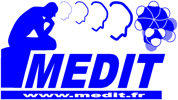 MEDIT SA provides an innovative software approach to address the Chemo-Proteomic challenge. Combining experimental biostructural data and MEDIT cheminformatics in smart protocols opens applications for 1-Allosteric site detection, 2-Functional annotation, 3-Binding site characterization and selectivity assessment, 4-Target druggability, 5-Off target identification, 6-Drug repurposing , 7-Scaffold hopping, 8-Bioisosterism replacement, 9-Fragment binding prediction, 10-Fragment-based drug design, 11-Protein-protein interactions.
Our product line includes: MED-SuMo to capture any similar 3D interaction surfaces across the PDB (more than 62000 protein structures), hits are superposed on your protein of interested; MEDP-Fragmentor to extract protein-fragment interactions from 3D biostructures, enlarging by folds the chemical diversity of the PDB; MEDL-Hybridise to combine pull of protein-fragments from MED-SuMo into hybrid molecules ; MEDL-Search to query supplier databases; MEDL-Filters to prepare/filter compound libraries.
Come to our booth to explore a full PDB classification. Recent developments include FBDD validations on kinase GPCR kinesin targets, and classification of purines protein families.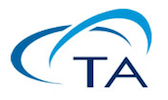 More worldwide customers choose TA Instruments as their preferred microcalorimetry supplier. Our innovative microcalorimeter product line includes the Nano ITC Standard & Low Volume, the Nano DSC with automation, TAM III and Multi Cell DSC. TA Instruments is uniquely qualified to meet customer needs for ultrasensitive microcalorimetry analysis of proteins, and provide high technology microcalorimeters, combined with our excellent training and customer support.


RCH Solutions is a technology solutions provider with an industry focus in Life Sciences. We offer comprehensive hardware, software and services to support High-Performance systems for research customers. In over 18 years in business, RCH has helped a number of industries including those in pharmaceuticals, biotech, chemical and academia. We also provide Managed Services that include support and consulting from Systems Administration through Application integration. RCH has a unique value proposition that we offer our customers. In addition to our solutions, we employ subject matter experts who have experience in a number of functional areas of Discovery and Development.
This depth and breath of expertise allows RCH to better support our customers and their complex compute environment. We have been able to help many research groups improve system and application performance to allow the most efficient computing environment possible.